I want to thank everyone who sent condolences regarding my mom's passing.
This is an online family unlike any other…caring, thoughtful…and full of excellent marketing and copywriting talent.
It doesn't get much better than that.
I received so many emails with stories of your own parents and what they meant to you…which was such a comfort to me…and I assume it was a comfort to you (since writing and journaling is always a remedy for what ails us).
For those of you who missed last week's post about my mom—which I read at her graveside funeral (it doubled as a eulogy which was not my original intention), you can read it here.
Earlier in May I wrote about my mom on the occasion of her 97th birthday—which I titled "May the fourth be with you forever"—and that post doubled as a "reading" while sitting shiva for my mom…click here to read it.
Click here if you are not aware of the Jewish practice of "sitting shiva."
It is a custom that I find meaningful and reassuring, as a remembrance to those we've lost, because it involves caring, sharing, prayer and celebration.
Whatever your preference is to mourn those who have touched you in your life, always keep it real and authentic for you…whatever practice you engage in.
Everything is on the table when you experience loss…and I hope that when you go through anything like I went through these past few weeks, you can find peace and support in whatever ways that are meaningful to you.
Maybe even writing to your families, online and offline. 🙂


While sharing about shiva and loss with one of my other families—the members of Titans Xcelerator (on our weekly call), someone asked about my dad (who passed away in 2005)—recalling a post I wrote about him on Father's Day last year.
It was titled, "Learning by teaching…reflex generosity…and a pink tie."
With Father's Day on the horizon, I wanted to repeat it here.
There is a lot more "showing" (rather than "telling") in the lessons I learned from my dad…similar to my mom…which seemed to be a theme with many of you who wrote to me this past week who also have parents, alive or dead, who were born during the depression and during (or shortly after) World War II.


1. Learning by teaching
I grew up in a family of teachers…my dad, grandfather, sister and many aunts and uncles all chose teaching as their profession (and my dad eventually became an elementary school Principal to boot).
I guess that is why teaching is in my blood despite not making it my ultimate career choice.
But maybe I did choose it after all.
When someone asks me what I do for a living, I refrain from saying I am a marketing consultant and go to something more in my comfort zone:
A direct marketing educator.
By watching my dad "teach" his entire life, I realized that what he was doing was being a lifelong learner (although I don't think he was as self-aware of this as I was aware of observing him in this capacity).
He didn't need to tell me what he was doing…he simply showed it through action. And I followed his lead.
I recall that after I had only been in direct marketing for a couple of years, something drew me to the Direct Marketing Educational Foundation.
I sat on panels and spoke regularly to college students about careers in direct marketing (as early as 5 years removed from college) …and eventually I became a board member of that organization, which I am still involved with today, almost 40 years later.
It's fascinating that all of the "teachers" I encounter—family and non-family alike–are all students of the highest order as well.
Funny how that works.
Teaching from a place of arrogance or "knowing it all" might land you a job (or even a career) …but I dare say it won't be as fulfilling as toggling between teacher and student in every aspect of your life.
I may play "teacher" when I am in front of college students or those new to direct marketing…or groups of younger entrepreneurs…but I also look for every opportunity to participate in groups or masterminds where I am closer to the dumbest person in the room than the smartest.
College students, newbie marketers and business people also teach me so much despite the fact they are looking to me for guidance and counsel.
They are unaware of the gifts they are giving to me while on the surface I am doing all the talking (and teaching).
Staying open to the possibility that something we don't know might be coming on the heels of us delivering our brilliance makes life so much more fulfilling and always full of surprises.
I have even joined mastermind groups only to be a student…so I can bring back the expertise of other experts in areas of my life where I consider myself a novice.
And I take my new knowledge to my own mastermind groups as well, something that would be impossible if I didn't allow myself to be "100% student" in those other groups.
I am sure you have all had the experience of being in front of an audience where you were presumably teaching something where you are the expert; yet what you learn about yourself and others through that experience goes way beyond simply giving a lecture.
I see this phenomenon during all of the mastermind meetings I attend and facilitate.
This was accentuated at the Titans Master Class I hosted in 2018 in Cleveland.
We orchestrated 15 "hot seats" with the ultimate teacher of direct marketing, Dan Kennedy, commenting and giving advice on all of them.
It was apparent that the 80 people in the room who were not on the hot seat at any given time (and therefore acting as teachers/counselors to those who were) were all learning and teaching at the same time.
And I believe that even someone as experienced as Dan Kennedy picked up an idea or two from folks who had one-tenth of his experience and knowledge.
It was apparent how all of the issues that were discussed on those hot seats applied to everyone in some way; and seeing how open everyone was to learning and teaching at the same time was pretty awesome.
NOTE: This is one of the miracles of expertly curated hot seats, like the ones we do in Titans Xcelerator...see the P.S. for more on that.
Thanks, dad, for making me appreciate this phenomenon.


2. Reflex Generosity
Another lesson I learned from my dad is that being generous is much better (and more satisfying) when it's a "show don't tell" activity too,
And also, when it is more spontaneous than planned.
With gestures of generosity, I rarely go the "anonymous" route when I give a charitable donation, a gift or information…but I don't think it's because I want to brag about how much I've given or shared.
Although thinking more about how my dad dealt with his reflex and unconditional generosity makes me think about my behavior a bit more…and I have donated more things anonymously as the years have gone on…although I always want the person most affected by my donation to know where it came from (to show my love and support, not to show off to others).
It's a tricky one. You need to follow your heart.
My dad taught me this throughout his lifetime…and even after he died.
Which brings me to a story which is spooky and instructive at the same time…spooky because it entailed a "visit" from my dad from the great beyond…and instructive in how being generous as a reflex response, rather than "planned gift giving," is superior.


3. The pink tie
Setting the stage:
February 5th, 2009…my nephew Zachary's 21st birthday…and I was attending a fundraising dinner to benefit ALS ("Lou Gehrig's Disease")…which included a silent auction with hundreds of items of sports memorabilia.
I wanted to buy a bunch of items to support the cause…anonymously…and I was also looking for something to give to my sports fan nephew on this monumental day (when he was legally drinking at college that night while I was "shopping").
My dad, who died in 2005, is Zachary's grandfather.
And Zach was his first (and unspoken favorite) grandchild.
One of the reasons was that Zach idolized him (as I did, albeit a little more quietly); and another more subtle reason was that Zach rooted voraciously for my dad's alma mater in football, Penn State, as much as anyone who was not my dad (or me growing up).
Those of you who are not aficionados of college football might not know the story of the rise and fall of Penn State…from national powerhouse for decades, only to fall from grace, deservedly (and in a huge way), due to an internal sex abuse scandal involving an assistant coach.
You can read the sordid details here if you like.
While I wish my dad had lived longer, it may have been a blessing that he was not alive to witness the events leading up to the scandal (although I know he was turning in his grave throughout the ordeal).
The coach at Penn State during the good times and the bad times was the legendary Joe Paterno.
He was a God in my household growing up…so when the scandal surfaced in 2011, it affected me a lot…and not in a good way.
Even though the culprit of these outrageous crimes (who is currently serving 30 to 60 years in prison) was one of Joe's assistant coaches, Joe's crime was equally heinous.
Joe's crime was more about omission (i.e., not paying enough attention and not acting on what was going on) rather than one of commission.
Regardless, it cost him his job…and his legacy…all of it justified.
In 2009, the night of the fundraiser and Zach's 21st birthday, Joe Paterno was still a hero in my family.
Sorry for that diversion but I needed to make sure you know I was not condoning Joe's actions…only putting a timeline to the events.
What we knew about Joe Paterno in 2009 changed drastically in 2011.
Anyway, one of the items at the silent auction was a full-size Penn State football helmet signed by Joe Paterno.
After some fierce bidding (and a $565 donation), I won the helmet…and bought the ultimate birthday present for Zachary.
The story doesn't end there, although it could have, since it was a neat coincidence that the helmet was available at the auction on Zach's birthday.
But it goes beyond coincidence into the bizarre.
When I went to pick up the helmet, the gentleman who handed it to me was wearing a Burberry tie, from the iconic and recognizable clothing and accessory brand.
You've probably heard of Burberry and would recognize their products (known for their famous beige plaid design—see below) …and since spell check made me capitalize Burberry, it must be an iconic brand. 🙂


Here's the basic, most common design pattern used on many of their products: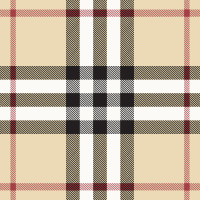 However, the tie that the presenter of the helmet was wearing had a distinct Burberry variation, accentuated with pink—I guess even iconic and traditional brands can at least change color: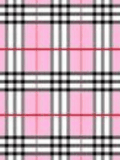 Why is this significant?
I bought the same pink Burberry tie for my dad to wear for my daughter's Bat Mitzvah, in early 2005, just months before he died…and I then wore that tie to his funeral…and literally threw it into the grave as we were shoveling dirt to cover his coffin.
It's a Jewish tradition, for funeral participants to assist in shoveling dirt as a way to honor the dead…and I only threw the pink tie into the grave because I was shoveling aggressively on a 90-degree August day…and the tie was soaked in sweat…so it seemed as good a place as any to deposit it.
So what did this guy…in the pink Burberry tie…handing me the signed Joe Paterno helmet for my nephew…on his 21st birthday…signify to me?
My take is that it was my dad, visiting me through the man in the pink tie, teaching me about reflex generosity…and also approving of the kick ass gift for Zachary.
That's my story and I'm sticking to it. 🙂
And I think my dad was also asking me to remember all of the other lessons he taught me, most of which (including this one) were hidden in plain sight (because that was his way).
One additional, final observation, and why I shared this story:
Whether or not you are religious, spiritual, agnostic, superstitious–or anything else– keep in mind that those who are no longer with us expended a lot of energy while they were above ground…and that energy needs to go somewhere,
Literally in the form of lessons they left us.
More subtly, in the form of lessons they still want to share and accentuate with us, as gentle reminders, despite no longer being here in the flesh.
These lessons and communications from those who have left us are there for the taking anytime if you are attentive…and if you are open to letting them in…and believe in a little bit of magic.
Note: There are still a lot of people in your life who are still alive that deserve the same kind of attention (with a little less magic involved).
Happy Father's Day to all of our fathers, teachers, and mentors…alive and dead…who are always communicating with us in one way or another…always teaching us so they can learn and we can learn…often by showing rather than telling.


Warmly,


Brian


P.S. If you get anything out of being part of my online family and reading my Sunday blog, I want to let you know there is a more intimate family of mine you can join.
It's called Titans Xcelerator.
And while I am not objective, I believe it is the best mastermind for anyone in direct response marketing looking for "xceleration" …and transformation.
Inside the group, we talk mostly about marketing on our multiple live calls every month…but as you read above in today' post, we also spend time sharing thoughts about life…and death…and everything in between…which applies to marketing, whether it's obvious or not.
When your personal life and business life are perfectly aligned, life is so much better. 🙂
This excerpt below is from a previous blog post…taken from a Buddhist text…and it appeared on the back of Marty Edelston's business card.
Marty was my mentor.
It reads:


The Master in the art of living makes little distinction between his work and his play, his labor and his leisure, his mind and his body, his education and his recreation, his love and his religion. He hardly knows which is which. He simply pursues his vision of excellence in whatever he does, leaving others to decide whether he is working or playing. To him he is always doing both.
How is that for alignment?
This passage is the goal for the over 250 current members of Titans Xcelerator–which is composed of the most dynamic and heart centered marketers, copywriters, business owners and entrepreneurs you will find anywhere–all helping each other get to a constant state of working while playing and playing while working.
Check out the benefits of being a member of this special group along with endorsements from current members by clicking here.
I guarantee that joining Titans Xcelerator Virtual Mastermind is the most impactful thing you can do for your career right now…it's affordable by design…with over delivery at every step.
You'll see on those pages that it's currently closed…but to celebrate Father's Day (and the legacy of both of my parents), just email me and I will open up a seat for you as a member of my online family.
Added bonus if you join today:
For the men…I will send you a prized tie from my expansive and designer collection (no Burberrys available anymore, however).
For the women… I will send you an equally prized scarf.
Call it my form of reflex generosity. 🙂